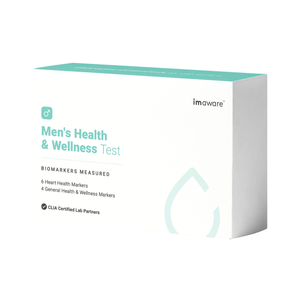 Experience the easiest way to screen and monitor your general wellness health from the comfort of your home. imaware™ ensures each at-home test is validated to be as accurate as traditional lab-tests
Easy to test

 

- physician ordered test that you can complete at home within minutes
Accurate results

 

- validated and performed in a CLIA-certified laboratory
Easy to understand report

 

- physician reviewed results that you can understand
Biomarkers measured

 

- cholesterol markers, prediabetes/diabetes, inflammation, prostate (PSA), testosterone, and more.
* This test is not intended to diagnose any conditions - only your healthcare provider can make that determination.